Finding A Realtor
Whether you're buying or selling a house, finding a realtor you're comfortable working with is not always a fast process. The knowledge, personality and tenacity of the real estate professional you select can ultimately decide whether you get a Deal you can live with or a Deal you love. Choosing the realtor with the most billboards or newspaper advertisements aren't always the best strategies, so it's wise to learn a variety of ways to find a realtor.
Desirable Realtor Traits
Finding a realtor means evaluating the traits of each person you interview, in addition to their firm. Positive traits to look for include:
Although it may feel like you should choose the top seller in your area, he or she isn't right for you if you can't establish a rapport. Proven ability to sell houses in your neighborhood means very little when she ignores your concerns, talks over you and rarely returns phone calls. An agent attentive to your needs with more available time to work your listing may be more advantageous.
Keep in mind that realtors don't always work full-time. If you need someone able to devote time to your home during regular business hours, finding a realtor who doesn't work a separate day job is your best bet.
Judging a Realtor's Reputation
Finding a realtor with a good reputation can help set your mind at ease, but make sure you look beyond the real estate agent's website. Reading Internet reviews from previous clients on impartial websites can help form your opinion, but don't take everything you read at face value. Most sites offer anonymity to those who want it, meaning customers with a grudge can bombard review sites with negative feedback, while unscrupulous realtors can add fake customers with false praise.
State and national realtor associations are excellent for finding a realtor. Their goal is to present facts about the members, not inflated recommendations. They may also offer additional tips to help you determine agents to avoid.
Using Caution with Realtor Referrals
Asking friends and family for referrals can be a solid source for finding a realtor, but you must also consider the source. If the real estate agent offers referral fees to past clients, this could cause a friend to ignore an unflattering detail of their experience. Mortgage representatives are another potential referral source to consider. Although they often enter into reciprocal referral arrangements with realtors, a mortgage lender doesn't make any money unless you find a home to buy, giving them more incentive to send you to the most experienced realtor on their list.
Please refer to our team page
We always advise people to read our reviews. These are part of the deciding factor that most people will use to find that great agent. Here at the platinum group, we go one step further. At any time if you'd like to speak with our past clients, please ask.
#NJrealtor
#Jacksonrealtor
#Jacksonnjrealtor
#Theplatinumgroup
#Kellerwilliams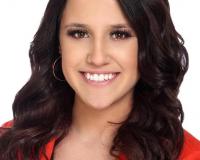 Author:
Victoria Schweyher
Phone:
908-472-5540
Dated:
June 21st 2016
Views:
77
About Victoria: ...