Hiring A Buyers Agent
A buyers agent works with a potential home buyer, helping the home buyer to find a property. Once the buyer has found a property, the buyers agent helps the home buyer to determine what offer to make. The agent finally helps the buyer through the closing process, ensuring the inspection and mortgage closing all go through without a hitch. A buyers agent can help in a number of different ways throughout this process, so hiring a buyers agent is often a good idea for most people shopping for a home.
Some home buyers believe they can do the work themselves on the Internet to find a property and make an offer. Other buyers simply work with the seller's agent, allowing that agent to draw up the offer paperwork and facilitate the home buying deal. While these are acceptable options, they are not usually the best option for most home buyers.
Hiring a buyers agent is advisable because the buyers agent can help you find homes that you might not otherwise find. Using the Internet can help a person find homes, but not every home may be listed and the Internet may not provide sufficient information about the house, the market in the area or the neighborhood the home is located in. A buyers agent tends to know the market and have connections within the industry. He may know of homes that haven't even been listed for sale yet, and he may be able to help you decide if a home is a good deal or a bad deal, and if the property values in a given location are likely to rise or fall.
Hiring a buyers agent is also a good idea because a buyers agent acts as your advocate when buying a home. Unlike when you work with a seller's agent, there is no possible conflict of interest between your needs and the needs of the seller. The buyer's agent works only for you. Furthermore, the buyer's agent can help you evaluate what offer is fair and can make the entire buying process easier and simpler because of their extensive real estate knowledge.
Some buyers agents are paid directly by the buyer, while others are paid three percent commission by the person selling the home. The payment structure for a buyers agent depends on the situation, so make sure you understand fees and costs up front when hiring a buyers agent so you know what to expect.
#NJrealtor
#monmouth
#ocean
#jacskonrealtor
#HudsonCounty
#BergenCounty
#KellerWilliams
#KellerWilliamsmonmouthocean
#Freehold
#Marlboro
#Manalapan
#Howell
#Jackson
#NewJersey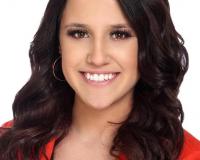 Author:
Victoria Schweyher
Phone:
908-472-5540
Dated:
July 27th 2016
Views:
250
About Victoria: ...