Is Using A Buyers Agent Better For Me
Nine out of 10 home buyers use a real estate agent in the search process, the National Association of Realtors estimates. While some buyers may complain about their experiences with aggressive listing agents, they should not be confused with buyer's agents.

Both agents can set up house tours, but unlike the listing agent who represents the seller, a buyer's agent protects the buyer's interests during the crucial negotiating and closing process. The agent bargains with the seller on the selling price, facilitates the home inspection, negotiates contingencies and assists the buyer through the closing paperwork. Shopping without a buyer's agent is a little like grilling tenderloin without a meat thermometer; you might not know there's a problem until you're sitting at the table.

An agent can be both a listing agent and a buyer's agent. But during the past 15 years, many agents have started specializing, dividing themselves more clearly into one of these two camps. This has given rise to the "exclusive buyer's agent," who doesn't list properties at all. This agent solely represents you and avoids potential conflicts of interest with sellers.

You can, of course, choose an agent who represents both sellers and buyers. But proceed with caution if your "dual agent" shows you a house he or she is listing for a seller. The agent will need to balance your interests with the seller's, whereas an exclusive agent would only be concerned about you. A dual agent may knock a few percentage points off the house price to get the Deal done, but it might cost you loyalty and protection.

So what's the "con" of going with a "pro"? Money. You may have heard that the seller pays the buyer's agent commission (commonly 2.25 percent to 3.5 percent), but the fact is that the commission is often wrapped into the house price. In other words, sellers factor in the cost of commissions when they price their homes. Typically, the listing agent and the buyer's agent split the commission from the transaction.

"The funds come off the seller's side, creating the illusion that the seller pays," says Jay Reifert of the Excel Exclusive Buyer's Agency in Madison, Wis. "But you are the only one bringing money to the closing table."

If you decide to use a buyer's agent, then look no further than The Platinum Group


If you are new to the area or don't have any referrals, turn to your constant, glowing friend: the Internet. You can read an agent's philosophy plus a list of local and professional affiliations on the agent's website. E-mail a few. Set up a meeting with any you like.

At the meeting come prepared with these questions:
Do you live in the area? If so, for how long? You want an agent who is quite familiar with the area. IDeally, you want someone with "insider" knowledge of commercial trends, local schools and development plans.

How many people have you (not your firm) helped buy a home in the past three years?

Can you refer me to several mortgage brokers? Recommending ethical mortgage brokers, especially after the recent mortgage crisis, is critical.

Do you prefer vanilla or chocolate? See how they respond to curve balls. A sense of humor is a great asset during stressful situations!
Once you find the agent you like, you may be asked to sign a Buyer's Broker Agreement committing you to a set amount of time with your agent (usually 3 to 6 months). As with all paperwork, read the fine print. Make sure that if you become dissatisfied, you can break the agreement with notice.

Whether you decide to go it alone or go with a pro, don't forget to value your instincts when hunting for your first house. After all, your buyer's agent isn't going to live there, you are.






#theplatinumgroup

#Jacksonnjrealtor

#KellerWilliams

#NJrealtor

#Realestate

#NJrealestate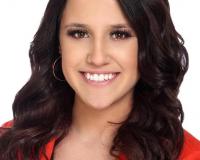 Author:
Victoria Schweyher
Phone:
908-472-5540
Dated:
June 20th 2016
Views:
42
About Victoria: ...