Retirement Have You Ever Thought Of This
Retirement generally means a reduced income, but time is on your side to do whatever you thought of doing. While a reduced income presents its own series of issues, maybe its time to live that dream of living overseas.Moving overseas gives you an opportunity to reinvent your life in retirement. In many places you will also be able to significantly reduce your cost of living. A small nest egg will provide a high quality of life in these overseas retirement havens
Check out this list of affordable living across the world!
I'll count them down for you.
10. Abruzzo, Italy
Known for its golden beaches and panoramic views of the sea. The nearby mountains offer scenic beauty as well as skiing in the winter. The castles, vineyards and villages made of stone allow you to imagine you are transported to another era. The delightful recreation options and beautiful scenery are available at bargain prices.
9. Algarve, Portugal
Cost of living in Portugal is among the lowest in Western Europe. Algarve has affordable real estate, reliably sunny weather and some of Europe's best-kept sandy beaches. A move here will be made easier by the established expat community, low-cost retiree residency program and significant English-speaking population.
8.Cayo, Belize
Belize is a sunny country that's easily accessible from the U.S. and the folks all speak English. However, while this is a small country where the infrastructure is developing. The cost of living is affordable provided you buy locally, but you may need to pay inflated prices to purchase the same goods you enjoyed at home.
7.Chiang Mai, Thailand
Thailand's scenic beauty ranges from beaches to lush mountains and jungles. The laid-back culture and modern infrastructure have attracted tens of thousands of foreigners to the country. Chiang Mai couples a low cost of living with great weather. The high-quality health care and abundance of Western amenities are also big pluses for foreign retirees.
6.City Beaches, Panama
Panama's most convenient and comfortable stretch of Pacific coastline is known as its "City Beaches" area, this is in part due to the proximity to Panama City. The most developed community is Coronado, about two hours from Panama City. This fast-growing coastal region offers a high-quality beach lifestyle with all the amenities and services you could want. The country uses the U.S. dollar for its currency, so there's no currency exchange risk to worry about.
5. George Town, Malaysia
Historic George Town began as a British colonial outpost and maintains its colonial flavor. The low cost of living is a big part of George Town's appeal. Public transportation is modern and efficient, health care is first-rate and the tap water is safe to drink. You can also escape the city at nearby beaches and mountain retreats.
4. Granada, Nicaragua
Granada is among the most carefully restored and preserved colonial cities in the Americas. This city of 120,000 has a sizable expat community and attracts many international travelers with its upscale hotels, fine restaurants and well-kept buildings. There's a great variety of classic and charming Spanish-colonial homes with high ceilings, painted tiles and private courtyards that you can own for as little as $40,000.
3.Las Terrenas, Dominican Republic
The Dominican Republic is among the most affordable spots in the Caribbean. It's a place where you could retire near the beach even if your retirement nest egg is nothing more than a monthly Social Security check. Las Terrenas is a vibrant international community with residents from all over the globe and a well-established community for expats.
2.Pau, France
Retirees who dream of Paris but can't afford it should consider Pau. The Basque people have their own language, music and cuisine, and all the houses are painted white with accents of Basque red. The geography of the area ranges from rolling hills, to towering mountains, and the shallow water of the bay gives rise to a gentile and spectacular surf.
And Lady and Gentlemen the Number 1 Location to retire to overseas is.... Drum roll Please.
1. Puerto Vallarta, Mexico
If your a child of the 70's and a fan of the Love Boat, then you'll remember this destination as it was always on the itinerary. Mexico is home to the biggest established population of American expats in the world, making it a great choice if you seek adventure with the comforts of home. Mexico is no longer cheap, but it does provide a luxurious coastal lifestyle to retirees on a budget in Puerto Vallarta, including amenities like golf courses, marinas, restaurants and shopping. This is a lifestyle that is comparable to what you could enjoy in Southern California, if you could afford to live there.
Antonio F Arcuri
#theplatinumgroup
#NJhomeforsale

#homeforsale

#NJRealEstate

#Njrealtor

#antonioandtheplatinumgroup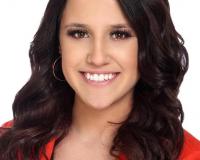 Author:
Victoria Schweyher
Phone:
908-472-5540
Dated:
June 16th 2016
Views:
62
About Victoria: ...